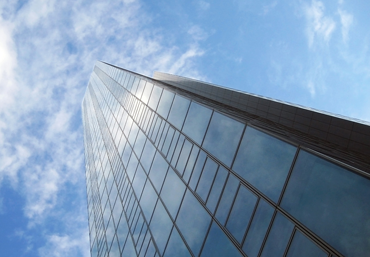 ---
Latest News
Home »
Commercial Insurance
Commercial Insurance in Idaho
Obtaining business insurance is a critical step in protecting your business from accidents. At Coeur d'Alene, we help you to find the most affordable business insurance for all of your needs. Lander Insurance services Post Falls and Hayden as well.
Idaho Commercial Auto Insurance
Businesses with vehicles operated by employees or as assets to the business need auto insurance. These vehicles need a commercial policy that covers accidents of all types, no matter who is at fault. Keep in mind that commercial vehicles often keep a business operational, but a single mistake can lead to complex financial loss.
Idaho Commercial General Liability Insurance
At Coeur d'Alene, we recommend every business have general liability insurance. CGL provides protection from mistakes employees make or product defects. Should an employee provide the wrong advice to a customer, and something goes wrong, this liability protection prevents your business from suffering substantial loss.
Idaho Commercial Property Insurance
Businesses operating in a building, whether it be leased or owned, need property insurance. A fire, theft, incident of vandalism or another risk could cause the business to face substantial loss. Everything from equipment to the business' inventory could be at risk in these instances. Property insurance should be specific to the business' needs.
Idaho Workers Compensation
In the state of Idaho, businesses need to have workers compensation. This type of insurance provides protection for the employee hurt on the job. Not only does it ensure that employee's medical bills are covered, but it also ensures the business does not have to foot the bill for it. Workers compensation is a requirement, but it does not have to be expensive.
Idaho Business Owner Package
To combine all of the needs of a business, consider BOP protection. It lumps together the protections you need so you end up paying less and remain fully covered. Work with a Infinity Insurance Group agent to get the type of service you need without overpaying for it.
It is possible to get coverage for all of your insurance needs without overpaying. To get the best possible coverage for your business in Coeur d'Alene, Idaho, turn to Infinity Insurance Group for a comparative rate. We will provide you with several policy options from leading agencies. As an independent agency, we help you to get quotes from comparable providers so you can choose from them. Get the quotes for coverage you need, compare them, and select the right policy for your situation.
Commercial Insurance Basics
Commercial insurance can be very confusing and hard to understand. The easiest way to go over you policy is to break the policy into the different types of coverage and go over them one by one.
The first type of coverage is business liability or commercial general liability. Your commercial general liability covers your business if they are sued from injury, slander, error, etc. Keep in mind that in certain industries you will need to get an error & emissions policy, also known as professional liability to cover you for professional error that is out of the scope of your commercial general liability. The liability portion of your business insurance policy is very important to protecting your business.
The second part of commercial insurance is property coverage. Property falls into two different categories, the building and business personal property. The building portion is straight forward just like a homeowners insurance policy. You want to insure the building to its replacement cost not the market value. Keep in mind that a lot of commercial companies have a coinsurance on building replacement. So keep that in mind when you are factoring value. Business personal property covers computers, furniture, merchandise, etc.
Bonds
Commercial Insurance Bonds are only required for certain business classifications. A bond basically guarantees the business will perform a task or action. A lot of states require contracting type businesses to obtain a bond in order to get a state license. There are a lot of different bonds including: license & permit bonds, fidelity bonds, service bonds, performance bonds, contract bonds, bid bonds, and payment bonds. Infinity Insurance Group does offers an array of bonds from different carriers.