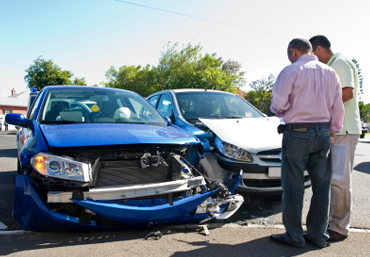 ---
Latest News
Auto Insurance in Idaho
Auto owners in Coeur d'Alene, Post Falls, and Hayden, Idaho, are now able to compare auto insurance quotes online using an independent agency like Infinity Insurance Group. With such a tool, it is possible to compare rates from multiple top insurers at once.
Before purchasing a policy, consumers should be aware of the basic types of car policies that they will encounter in the process:
Liability: Property coverage and resulting legal damages are taken care of with a liability policy.
Medical Payments: Covers medical damages resulting from injuries in an accident.
Uninsured/Underinsured Motorist: When an opposing driver does not have any insurance, or does not have adequate insurance, this type of policy will come into play, protecting the driver. Otherwise, the driver is responsible for out-of-pocket costs that can be substantial.
Comprehensive Coverage: This policy type takes care of items that are unrelated to an auto accident (such as windshield coverage).
How are rates determined? Auto insurers will use a wide range of factors. Basic items include the type of coverage desired, the car itself, and location. The record of the driver and driving habits will also come into play. Note that coverage can always be adjusted to provide for more coverage or to make it more budget-friendly.
Infinity Insurance Group can allow you to find the best rates at once. Since we are an independent agency, you can compare rates from a wide range of companies in little time. This can make a big difference to traditional methods, where you would be required to visit several agents who can only sell their own products.
Take advantage of this opportunity to save time and money in locating the ideal policy in Coeur d Alene & Post Falls. With added experience and expertise, this is the best way to shop for auto insurance. It allows for a quick process that can result in a budget-friendly policy that has suitable protection.
Car Insurance Basics
Driving without auto insurance is illegal in Idaho and Washington. Auto Insurance protects people from monetary ruin in the occurrence of an auto accident. Also, auto insurance can help protect your car if it gets stolen, vandalized, or damaged — dependingon what policy and coverages you have.
Auto insurance is mandatory in most states because it is a necessary mean to protect drivers. If someone hits you they at least have to have liability insurance which would pay for all damages to your car.
An auto insurance policy is made up of seven parts. All these different coverages are important in fully covering you, your car, and your assets.
Auto insurance is made-up of:
Collision
Comprehensive
Uninsured/Underinsured motorists coverage (UM/UIM)
Bodily injury liability
Property damage liability
Medical payments/Personal Injury Protection (PIP)
Add-ons like roadside assistance and rental reimbursement
Liability insurance in Idaho
Auto general liability coverage limits are for when you hit someone else, your insurance pays for their damages. Most of the time liability limits are written like this: 15/25/10. That translates to $15,000 in bodily injury coverage per person, $25,000 in bodily injury coverage per accident and $10,000 in property damage coverage per accident. The minimum liability limits for Idaho and Washington are 15/25/10. Liability Insurance is very important. You want to have enough coverage to cover all your assets. For example, John Doe gets in a wreck and it is his fault. He hit a car and pushed it into the car in front of that. John Doe was carrying the state minimum of 15/25/10. The property damage to the vehicles he hit was $45,000 and the bodily injury bills were $65,000. John's insurance company will pay up to his limits of insurance. This leaves $75,000 that John owes the people he hit. They come back and sue john for his assets. Usually carrying higher liability limits is not very much more in policy premium and as you can see it is well worth it.
Comprehensive and Collision coverage in Idaho
Collision insurance coverage pays to repair your own vehicle in the episode of an accident. If you hit someone else and it is your fault then you pay your collision deductible and your insurance company pays the rest. Comprehensive insurance coverage is for accidents other then collision. This includes damages from flood, animals, fire, vandalism, or falling objects.
Medical payments
Medical payments sometimes called Med-Pay insurance protects and covers medical expenses suffered by anyone in your car in an auto accident. A great part of Med-Pay coverage is it will pay no matter what party caused the accident. Although if the other person caused the accident then your insurer may subrogate against them, meaning it will inquire about damages from the other party.
Uninsured/underinsured motorist coverage
Uninsured motorist coverage pays for liability and medical payments in the event an uninsured driver or vehicle hits you. Underinsured motorist coverage covers you if someone hits you and does not have enough liability. For example, if some is driving around with state minimum liability. Which is usually $25,000 per person / $50,000 per accident and injures you in a car accident causing $100,000 of medical bills to you. Then the person who hit you insurance would pay out to $25,000. If you have underinsured motorist coverage it would cover the difference.
Add-ons
Add-ons like rental reimbursement, towing, and roadside assistant may seem like they are deluxe coverages, but for how much they cost, they are well worth it when you need them.
Rental reimbursement or sometimes referred to as extended transport expense pays for a rental car if your vehicle is stolen or in the shop for repair from an accident. The coverage is usually displayed as $25 per day / $800 per accident limit.
Towing and roadside assistance are a must have. If you don't have Aflac then you need to have one attached to your auto policy. Usually it is a dollar or two a month.
Car Insurance Claims
Make a car insurance claim can be easy and stress free. The first thing you need to find out is what your coverage is and does it cover the claim. Hopefully you will never have to make a auto insurance claim in your life but if you do, this article will help you. Knowing your rights and what kind of coverages and limits you have will be important in making the claims process run as smoothly as possible. Auto insurance claims can be put into two categories:
First-party claim. Is an insurance claim that you file on your own insurance policy.
Third-party claim. Is an insurance claim that you file on the other persons auto insurance policy.
SR-22 Insurance
Infinity Insurance Group has three insurance companies Viking/Hartford Flood, Unitrin, and Progressive that all specialize in SR-22 filing, DUI violations, suspended or revoked licenses, and no insurance tickets in Idaho and Washington. We can pair you with the right company to ensure you are covered properly at the best value possible. Click the green "get a quote" button or call (208) 651-6208 for a price comparison today
Broad Form Coverage
Unlike most auto insurance, where you buy insurance on your specific car, Broadform Named Operator Coverage provides insurance on a specific driver. You pay the same amount whether you own one car, four cars, or even more cars. You don't even have to call your agent when you buy, sell, or trade cars, because no cars are listed on your policy.
What Is An SR-22
A SR-22 is a way for the DMV to know specific policy changes as in cancelations.
Reasons why you may need an SR-22:
DUI / DWI offense
Failure to provide proof of liability insurance
Exceeding the maximum allowable points on your driver's license
Involvement in an uninsured accident